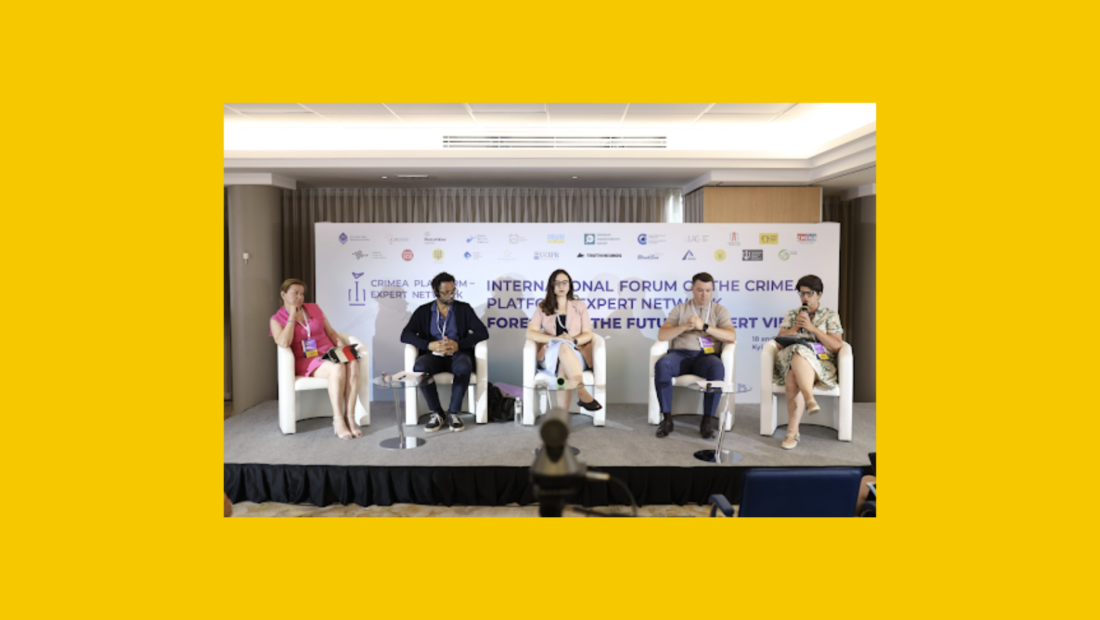 Foreseeing the Future: Experts' View – Crimea Platform Expert Network held International Forum in Kyiv
The International Forum of the Crimea Platform Expert Network, titled "Foreseeing the Future: Experts' View", took place in Kyiv on 18-19 July. Over 60 member organisations of the expert network contributed to the preparation of the Forum, following their collaborative effort since the initiation of the Crimea Platform two years ago.
The Forum represents the first of the three interconnected events within the framework of the Crimea Platform with subsequent governmental and parliamentary summits scheduled.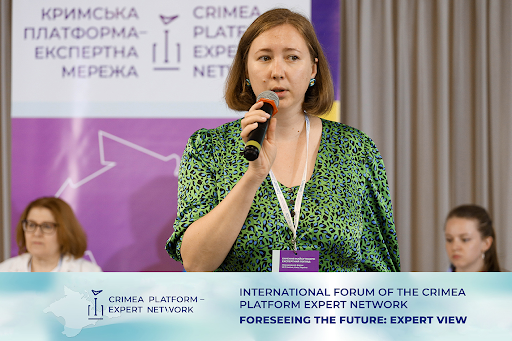 "This year, despite the full-scale Russian aggression, all levels are operating. The Crimea Platform Summit will be held in August, and the Parliamentary Summit of the Crimea Platform will be held in October," Olha Skrypnyk, Head of the Board of the Crimean Human Rights Group, said during her opening remarks.
Over the course of two days, the main purpose of the Forum was to discuss the post-war configuration of global security and the reconstruction of a rule-based order. It also delved into the consequences of Russia's war against Ukraine for the Black Sea region. Participants aimed to formulate practical recommendations to bolster security in the region and stimulate discussions on policy strategies concerning Russia's future.
One of the panel discussions at the Forum, titled "Restoration of justice and experts' role in it" centred on holding Russia accountable for international crimes, particularly those committed in Crimea since 2014.
"This is one of the key topics of the Forum, because within the framework of the expert network, there is a working group on human rights and international humanitarian law, and the priority for the group is to find mechanisms for bringing to justice for those crimes that have been committed since 2014 on the territory of occupied Crimea,"

Skrypnyk shared
For those who missed the event, the recordings of the Forum are available in English and Ukrainian. The panel discussion on "Restoration of justice and experts' role in it" begins at the 3:13:00 mark.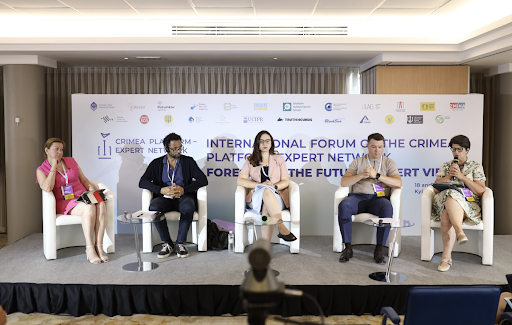 The Forum was organised by the Crimea Platform Expert Network, the Crimean Human Rights Group and the Centre for Defence Strategies. Human Rights House Crimea and Human Rights House Foundation are members of the working group "Human rights and humanitarian law" within the Crimea Platform expert network.
Earlier this year, in April, the first Black Sea Security Conference of the Crimean Platform was held in Bucharest.
This article is also available in Ukrainian language.